Shredder
Lindner URRACO 75D Overview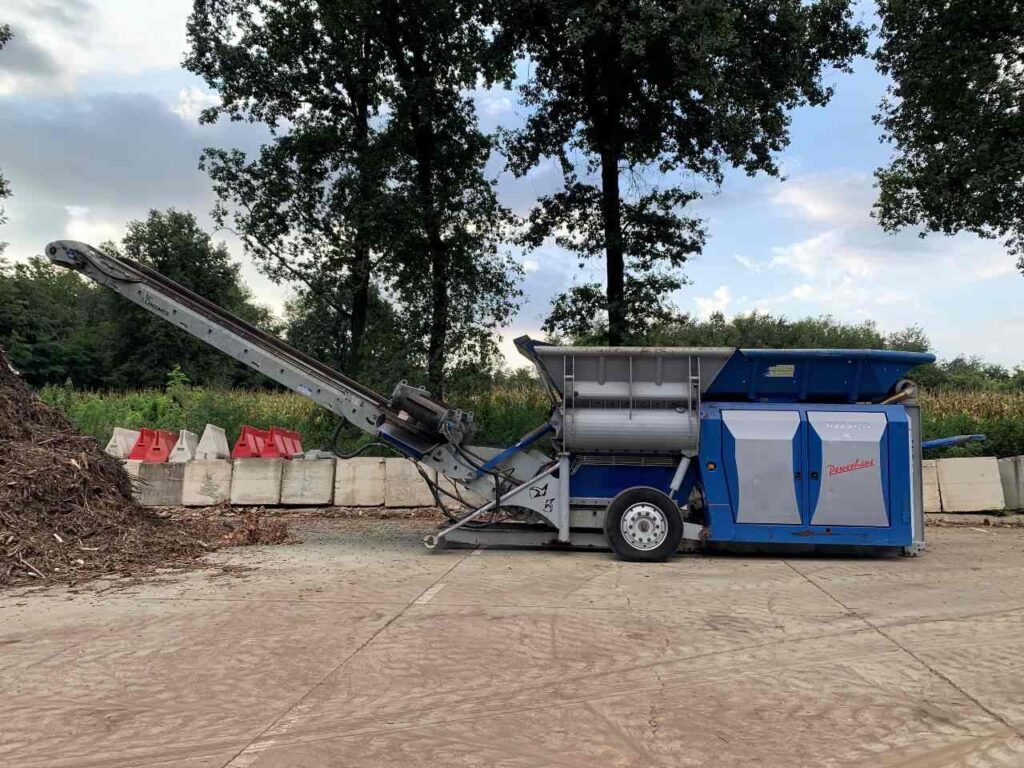 The Lindner URRACO 75D Mobile Shredder is the perfect solution for any demolition or construction project. This powerful machine can handle a variety of materials, from asphalt and wood to C&D waste. Its robust design ensures peak performance even under the most demanding conditions, while its compact size makes it ideal for a wide range of applications.
The Lindner URRACO 75D features an impressive shredding capacity of up to 7 tons per hour, making it one of the most efficient shredders on the market today. It also has two cutting systems: one with two counter-rotating shafts and another with four counter-rotating shafts that can be used depending on the material being processed. The high-quality components used in this model ensure durability and reliability, while its low noise level minimizes disturbance in residential areas.
Lindner URRACO 75D
Pros and Cons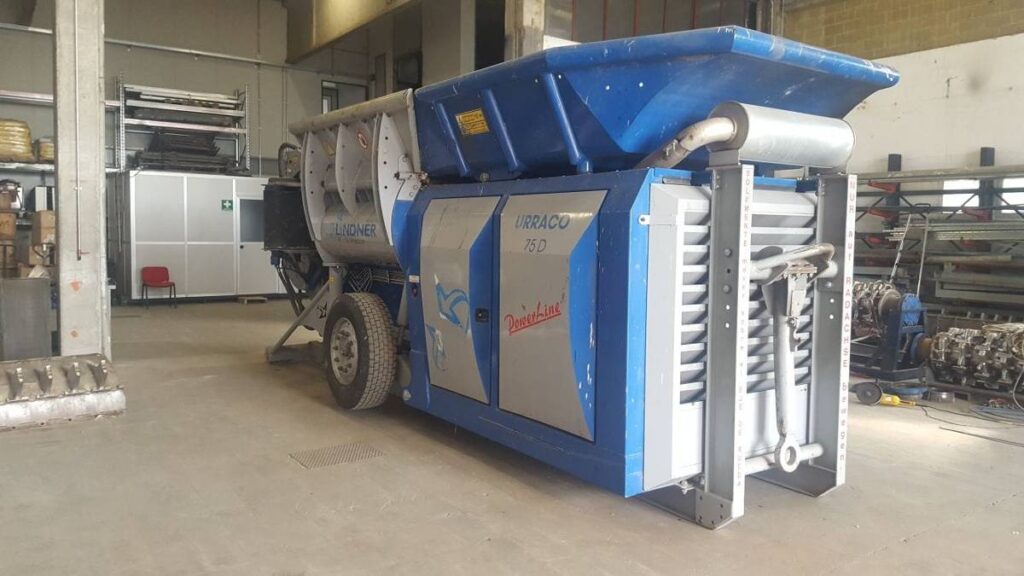 Positive
 The Lindner Urraco 75D is designed with a powerful engine that ensures it can handle large volumes of material.
Its mobile design allows it to be easily transported between sites.
It features a high-performance magnet which allows for efficient material separation.
Its robust construction ensures it is capable of handling complex materials such as asphalt, wood, and more without compromising performance.
The machine has an adjustable cutting depth, allowing for flexible shredding operations to suit your needs. 
Negatives
The Lindner Urraco 75D is relatively expensive compared to other machines in the same category. 
It can be quite loud and may need additional soundproofing or insulation to minimize noise levels on-site. 
Larger pieces of material may require manual intervention before entering the machine to prevent damage or blockages from occurring within the blades. 
Lindner URRACO 75D Shredder
Specification for Screener
Lindner URRACO 75D is a mobile shredder that can handle a variety of materials, including asphalt, wood, and construction debris. This machine has a one cubic yard per hour capacity, making it the ideal choice for large-scale projects. It also features an automatic reverse function to help protect workers from injuries.
Here are some other important specs:
| SPEC | |
| --- | --- |
| Drive power diesel | 350 PS |
| Drive power electric | 250 kW |
| Shredding shaft length | 1750 mm |
| Shredding shaft diameter | 650 mm |
| Weight machine | 17 t |
| Weight magnet | 1 t |
| Weight track system | 4 t |
| Dimensions (L x B x H) | 7,0m x 2,5m x 2,7m |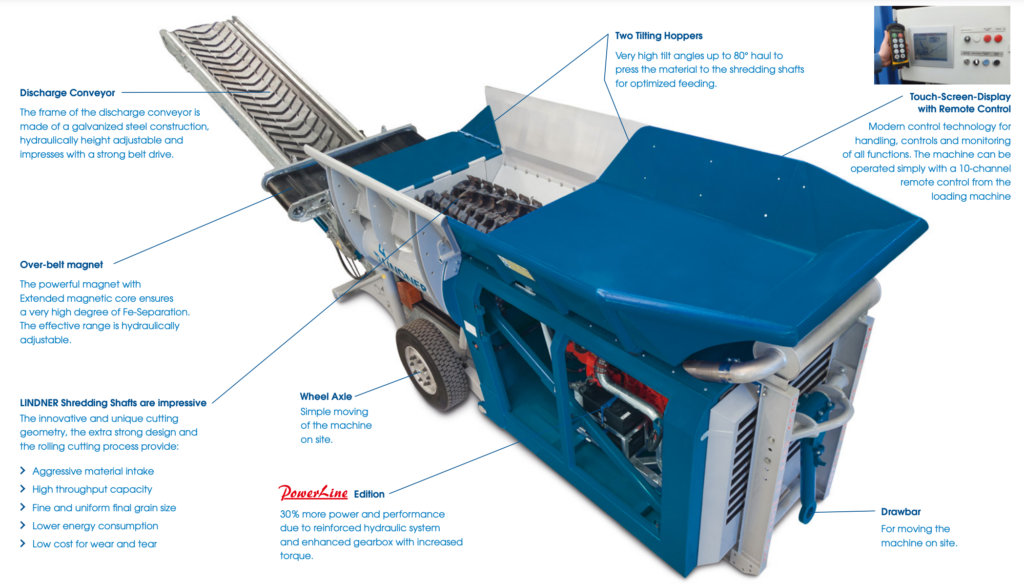 Lindner Shredder URRACO 75D
Key Features
The Lindner URRACO 75D portable shredder is the perfect solution for various recycling and demolition applications. This advanced machine offers exceptional performance and reliable service for operations dealing with construction & demolition (C&D) materials, asphalt, wood, green waste, paper, and cardboard. Its unique design allows it to move efficiently between sites and handle even the toughest tasks.
This powerful shredder features a robust diesel engine and several innovative features, such as an automatic feed control system and adjustable speed drive options that ensure maximum productivity while reducing fuel consumption. The URRACO 75D also has a quick-change rotor system that makes it easy to switch between different materials without needing to stop production or change out parts. Additionally, its intuitive user interface makes the operation straightforward, even for inexperienced operators.
Shredder Lindner URRACO 75D
Working Principle
The Lindner URRACO 75D mobile shredder is an efficient and reliable piece of machinery for construction, demolition, asphalt, lumber, and other materials. This powerful machine has a working principle that enables it to process large volumes of material quickly and efficiently. The system consists of two main elements: the cutting blade and the drive unit.
The cutting blade is made up of five individual blades arranged in a specific configuration to provide efficient cutting action. The drive unit drives the blades, which pump hydraulic fluid through it at high speed. This provides power to the blades, allowing them to smoothly cut through even rigid materials such as concrete or asphalt. The system also includes safety features such as overload protection and anti-jamming technology to minimize downtime during operation.
Lindner URRACO 75D
User-friendly and Safe
As you can see, the Lindner URRACO 75D is a powerful mobile shredder that can handle multiple material types, including C&D (construction and demolition), asphalt, wood, and more. This machine has been designed to be user-friendly – it's easy to operate and maintain. The safety of the operators is also paramount: the URRACO 75D features an integrated safety system with an emergency stop, maintenance doors, additional shields around the machine components, and automatic shut-down if there's a fault in the system or obstruction in the feeder area.
The URRACO 75D also has adjustable speed drives on both sides of its rotor for efficient power output when feeding material into it. Its robust design keeps wear minimum while its interchangeable tools provide maximum durability for heavy-duty work.
Lindner URRACO 75D
Low Weight and Maximum Productivity
The Lindner URRACO 75D is a revolutionary mobile shredder that offers superior performance for various materials. This shredder is designed to easily process construction and demolition (C&D) material, wood waste, and other materials. The URRACO 75D can efficiently handle large amounts of material thanks to its compact design and high workload capability.
This mobile shredder's ability to be customized depending on the application requirements makes it stand out from the competition. An optional pre-shredding unit can be added to ensure a more consistent feed size into the machine. At the same time, two-stage crushing technology helps reduce wear on cutting tools resulting in longer blade life and improved efficiency. Moreover, options are available for dust suppression systems and hopper extensions, allowing users to increase capacity.
Add your rating
Summary 
The URRACO can tackle even the most difficult jobs thanks to its powerful engine and robust construction. Users have given it high marks for its ease of use, efficient performance, and minimal downtime when changing blades or clearing blockages.
Editors have also praised the machine's features. The modular design makes transporting and installing on different sites easy with minimal setup time. Furthermore, they appreciate how well-built components ensure their longevity in demanding applications such as quarries or mining sites where other machines may need help to perform as well. The URRACO 75D stands out from competitors due to its exceptional durability and reliable performance in harsh conditions.

Lindner URRACO 75D Shredder